BOOKS
Excerpts, reviews, and reader's guides for…
FICTION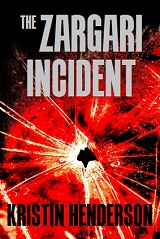 THE ZARGARI INCIDENT
Kristin's debut novel: When his girlfriend is brutally kidnapped, a young American diplomat plunges into Afghanistan's bombed-out labyrinth of conspiracies and betrayals, desperately searching for the woman he loves. Armed only with his wits and the double-edged resources of the American military, Sonny Sonnenfeld's survival depends on knowing who to trust–and learning who not to trust.
A Barnes & Noble "NOOK First: Compelling Reads from Emerging Authors" selection
NON-FICTION

WHILE THEY'RE AT WAR: The True Story of American Families on the Homefront
Kristin's ground-breaking book reveals the hidden lives of today's military families in wartime, telling their stories as only an insider can.

"…this is a piece of often untold American history, and a must read for those both in and out of uniform." — SENATOR JOHN McCAIN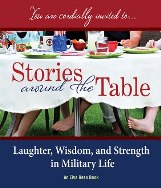 STORIES AROUND THE TABLE: Laughter, Wisdom & Strength in Military Life
Kristin's true short story, "Alive Day", is part of this collection by more than forty military family writers.

"Each entry is written with emotional impact…" — AMAZON.COM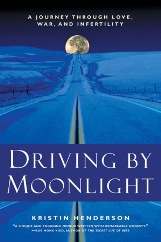 DRIVING BY MOOONLIGHT: A Journey Through Love, War & Infertility
The critically praised memoir chronicles Kristin's journey through love, war, and infertility in the wake of 9/11. Yes, they are all connected.
"A unique and engaging memoir written with remarkable honesty." — SUE MONK KIDD, author of THE SECRET LIFE OF BEES